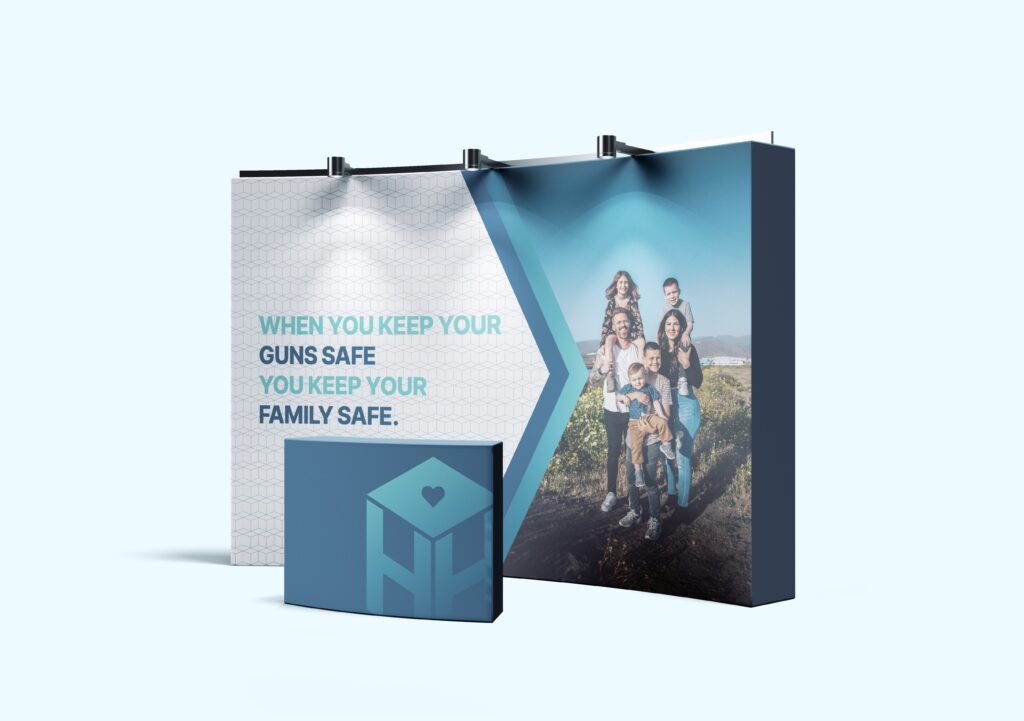 Heart of Hestia is a brand that seeks to educate families on the importance of firearm storage, provide an alternative product to increase storage security, and protect American families and their rights.  
How might we: create the feeling of safety with guns In the house.
How might we: reduce the risk of violence committed with guns.
How might we: encourage women and American families to feel safer.
The Heart of Hestia safe was created in 2021 after a record year of deaths caused by unsafe and illegal gun handling. The owners wanted to make gun ownership
more comfortable for families that live in high risk neighborhoods or cities with break-ins, specifically families with children. We create protection with families and mental health in mind. 
Heart of Hestia has pioneered a gun safe that alerts 911 when it is opened by any person who is unauthorized.
The safe has a biometric lock that will not notify the police so that the owner can safely remove and replace their gun at any time.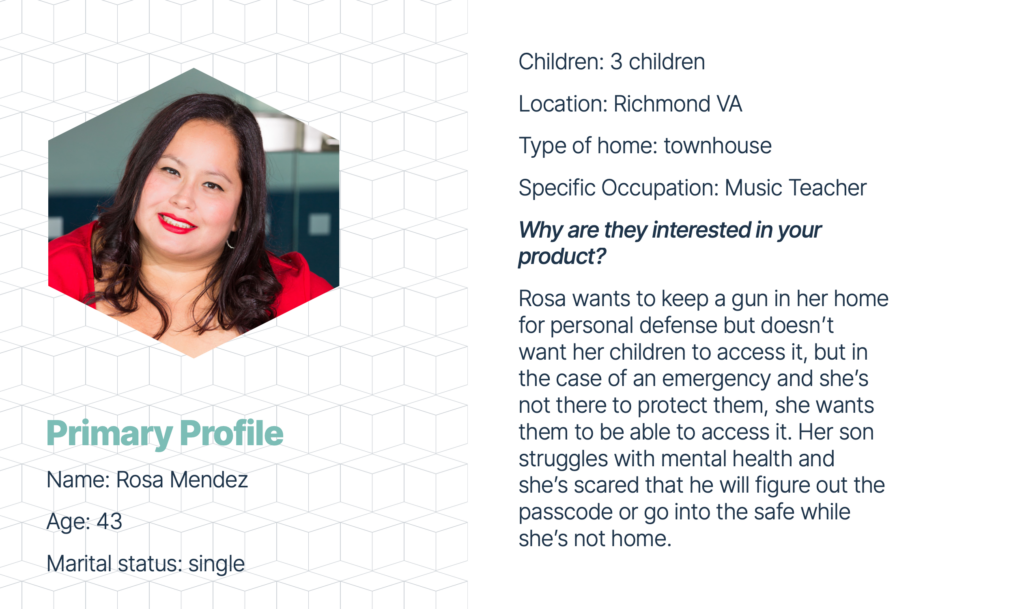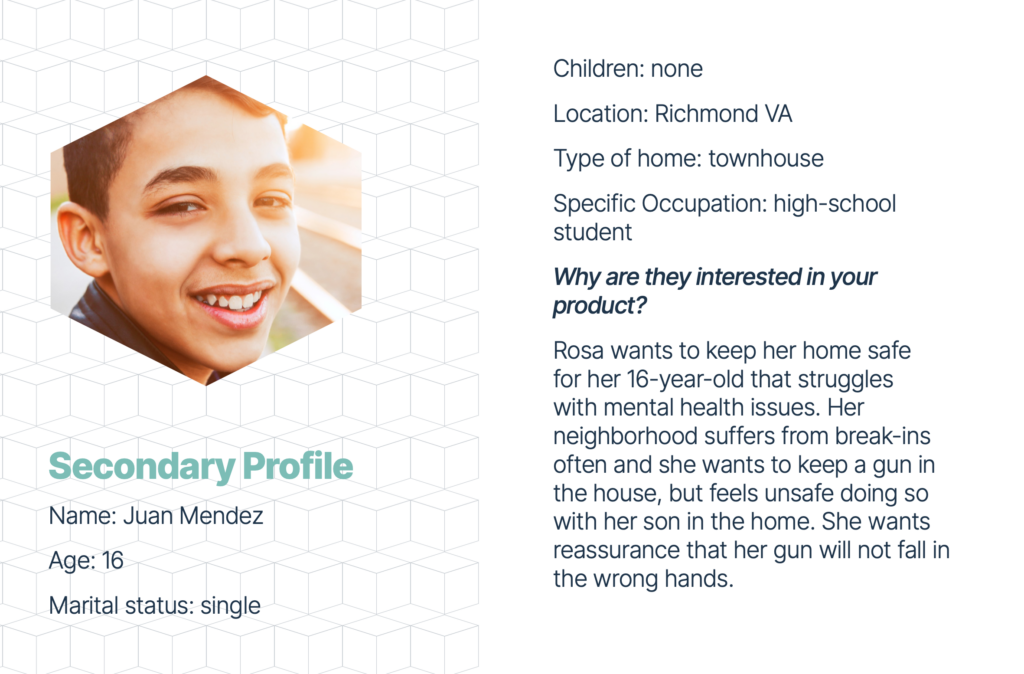 The final logo mimics the shape of a cube, something that is made to protect what's inside of its 4 walls. This cubic motif makes multiple appearances in the branding of Heart of Hestia.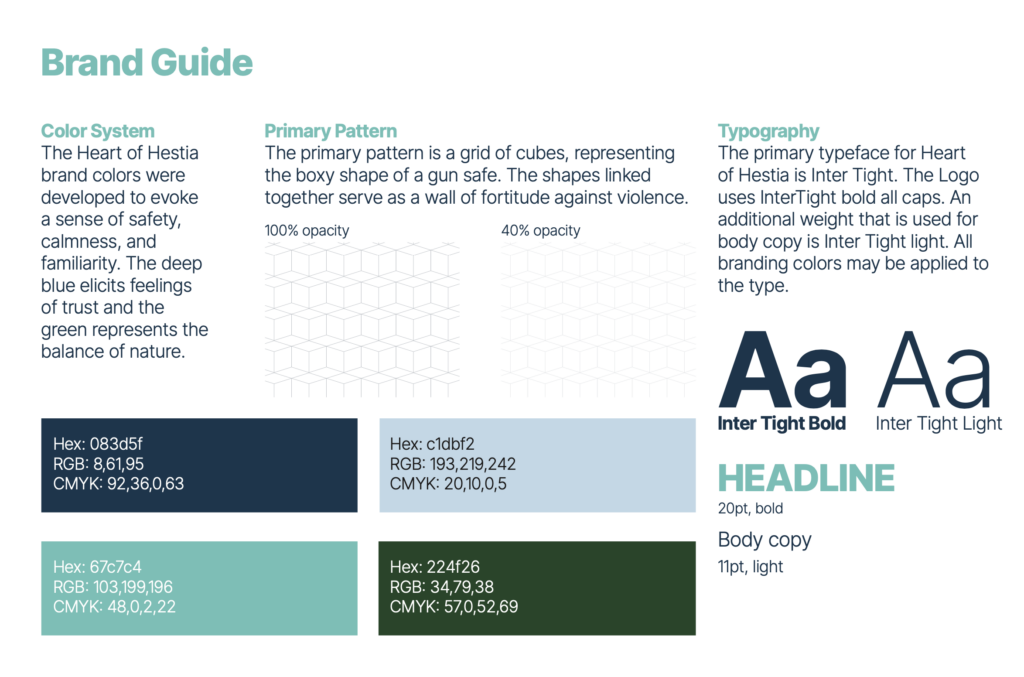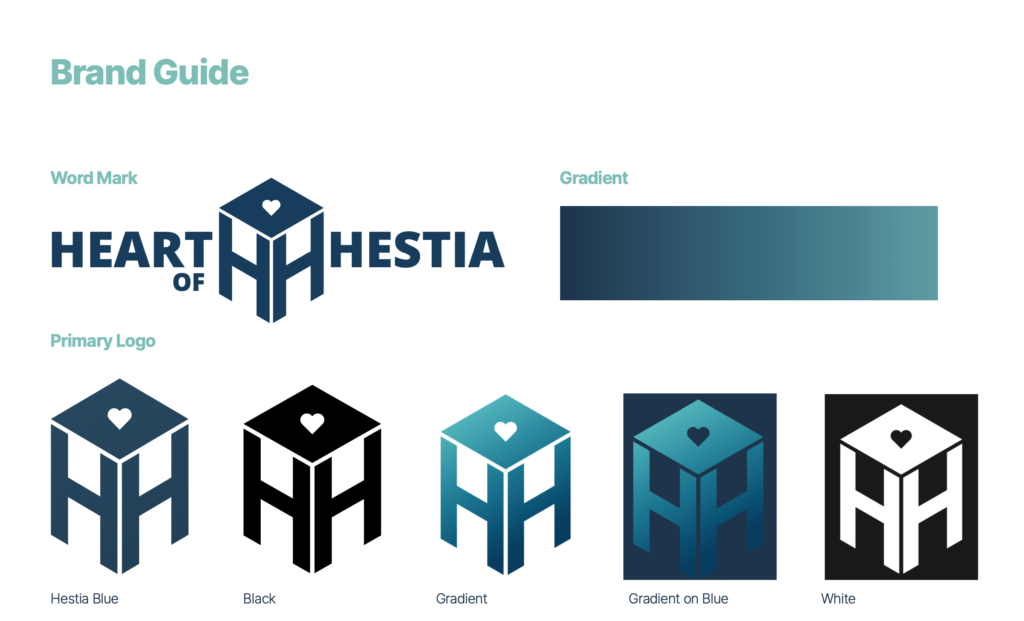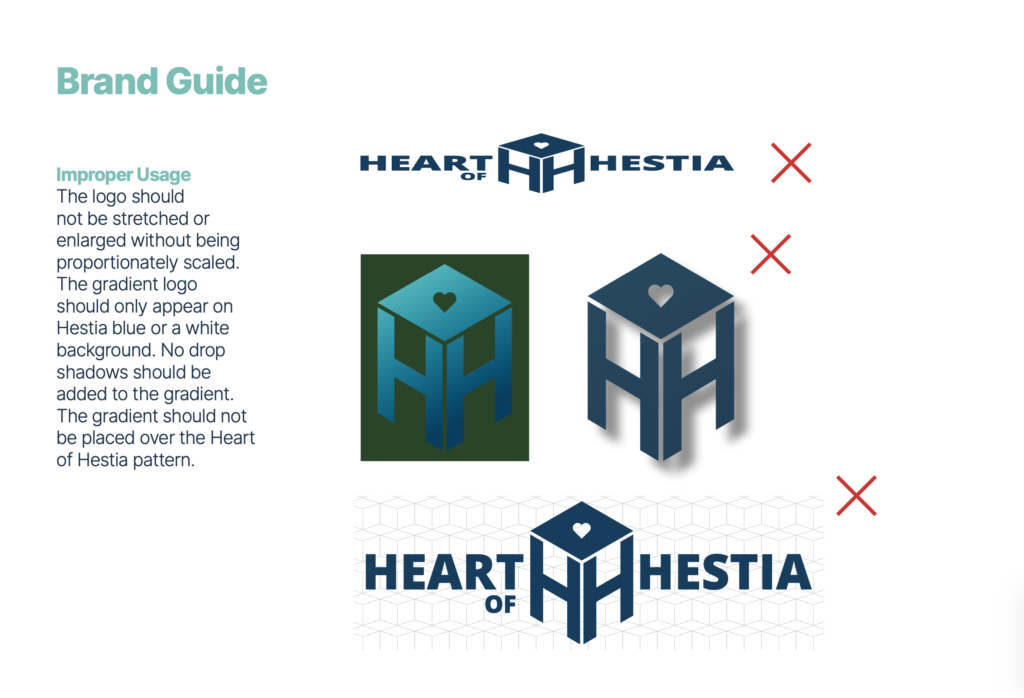 Corporate Communications Package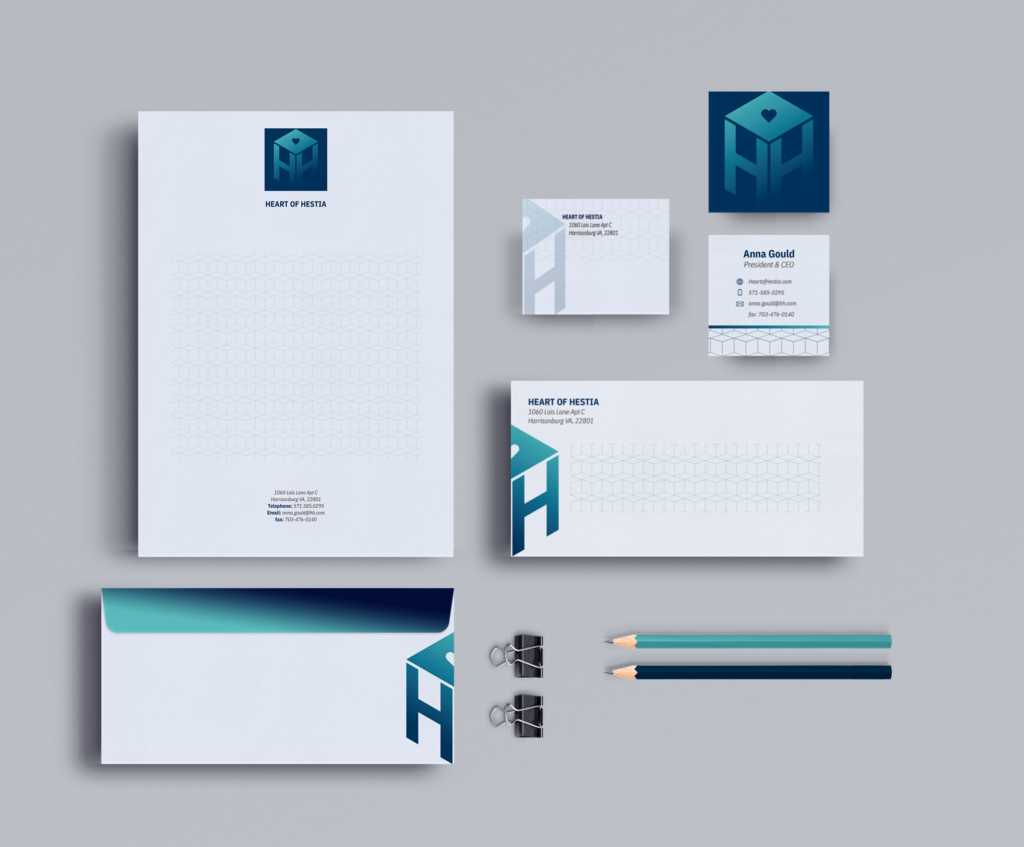 Heart of Hestia Event Invitation:
This invitation is for Heart of Hestia's fundraising event to provide safes in every home. The ticket is cut and folded inside the invitation with the intention of it being torn out and presented at the door. When fully opened, the invitation forms a cubic structure, which references the logo and cube motif consistent throughout the brand.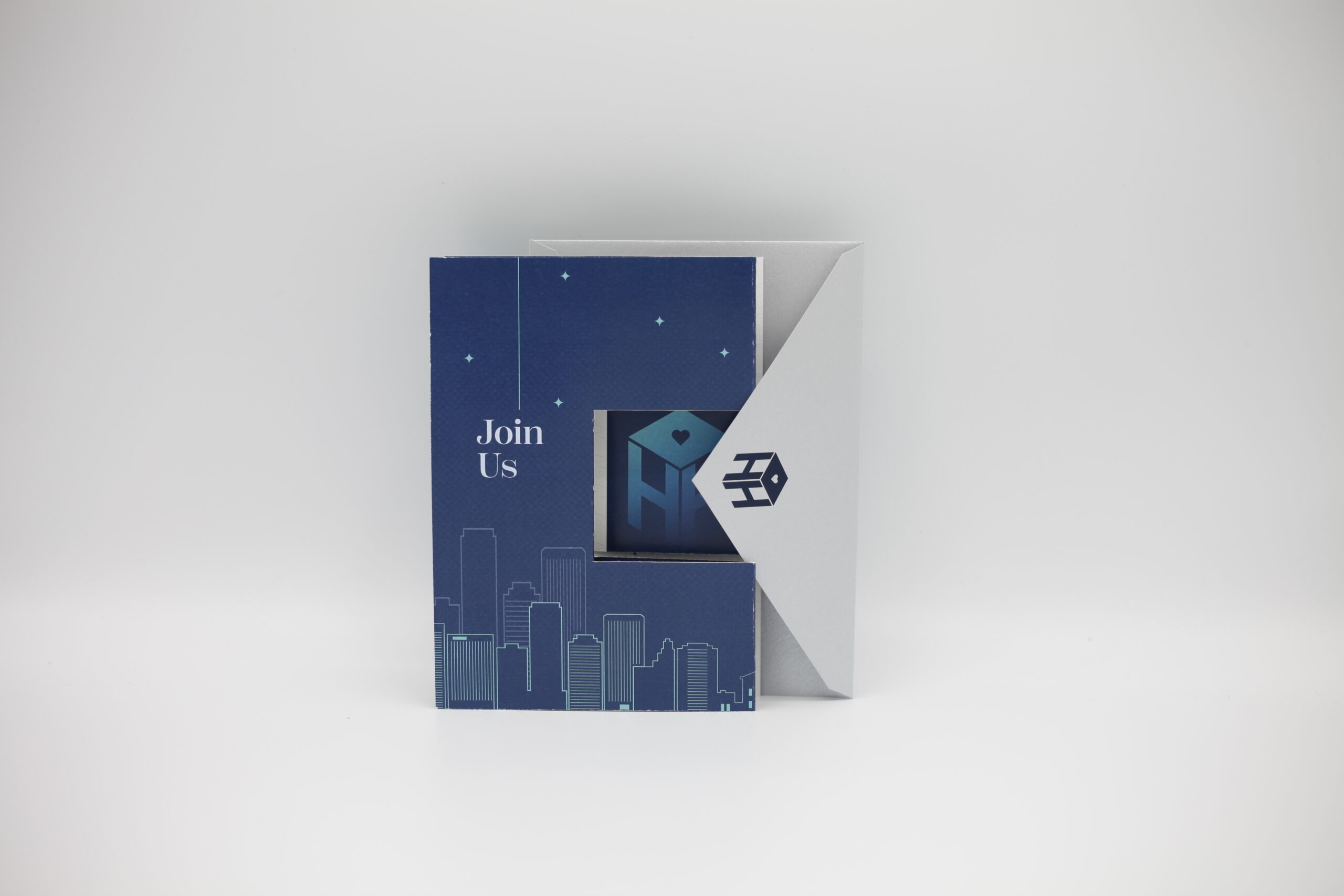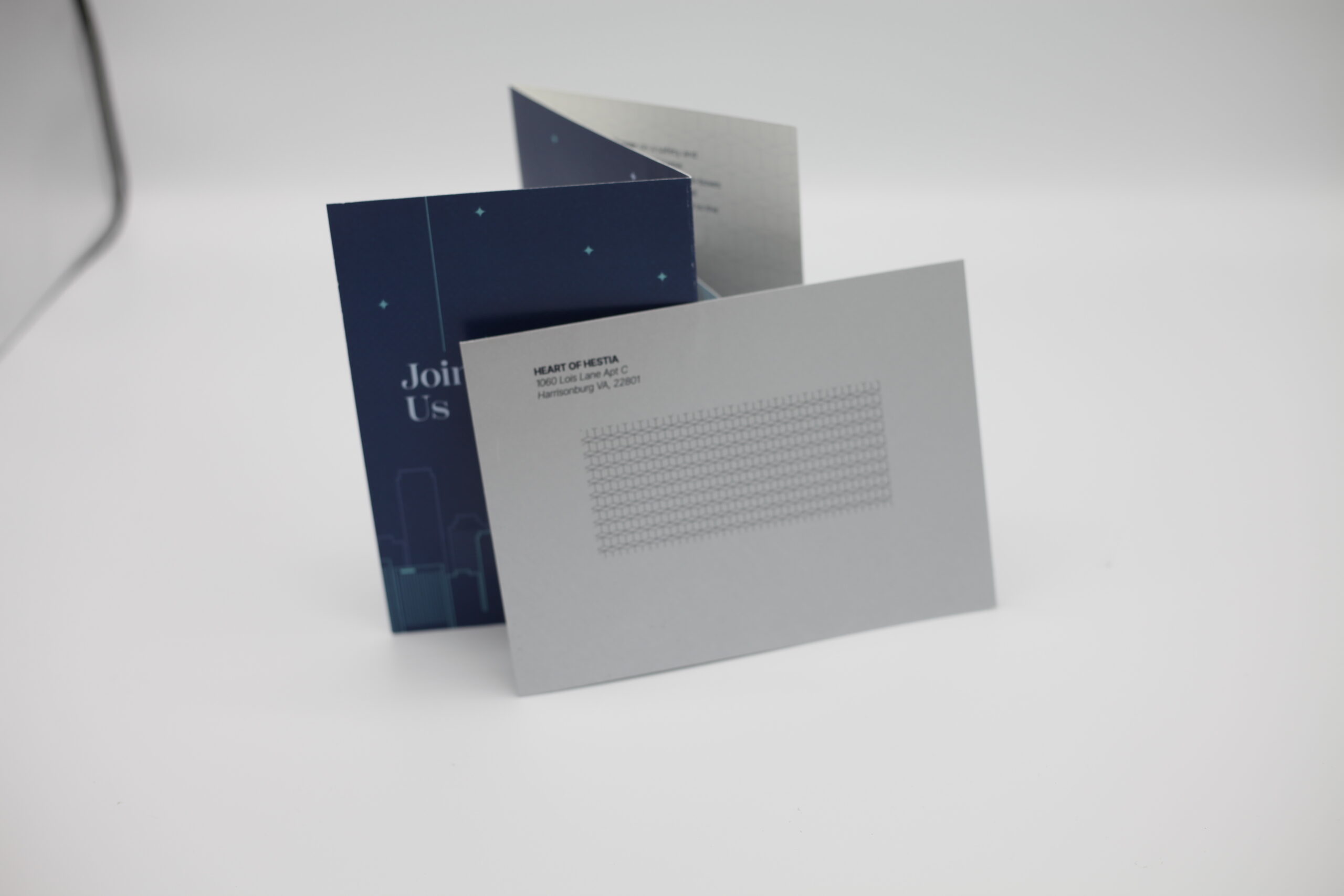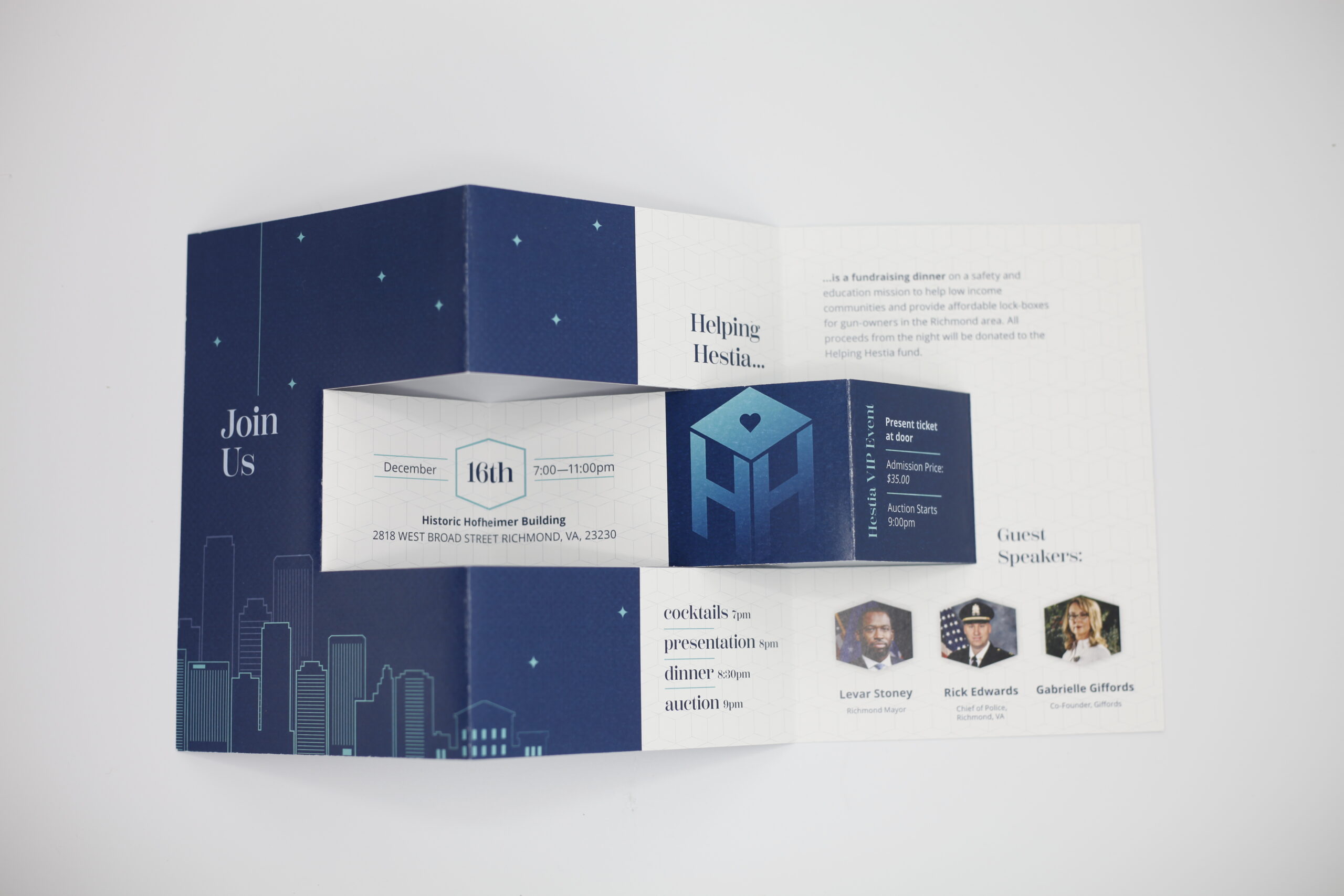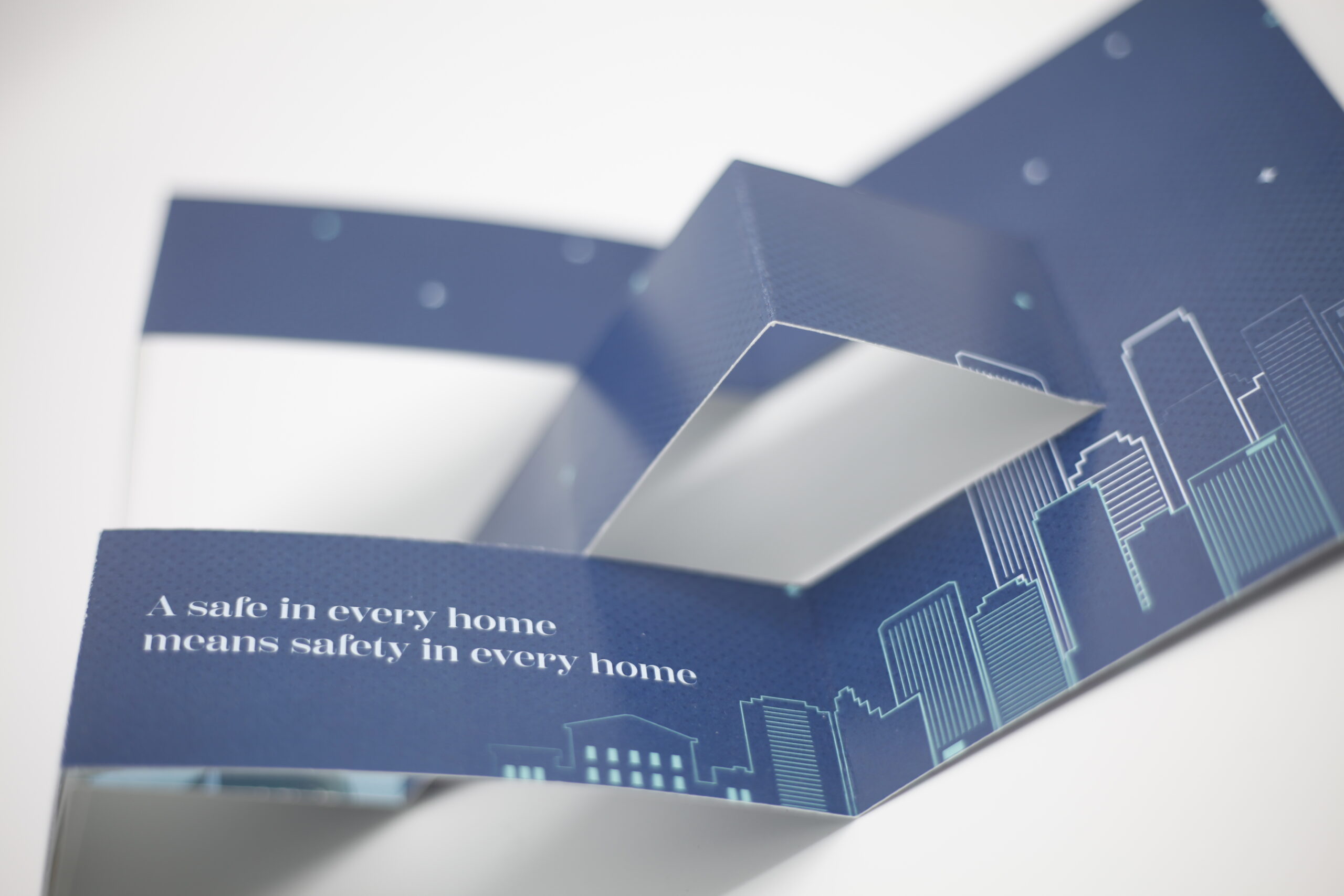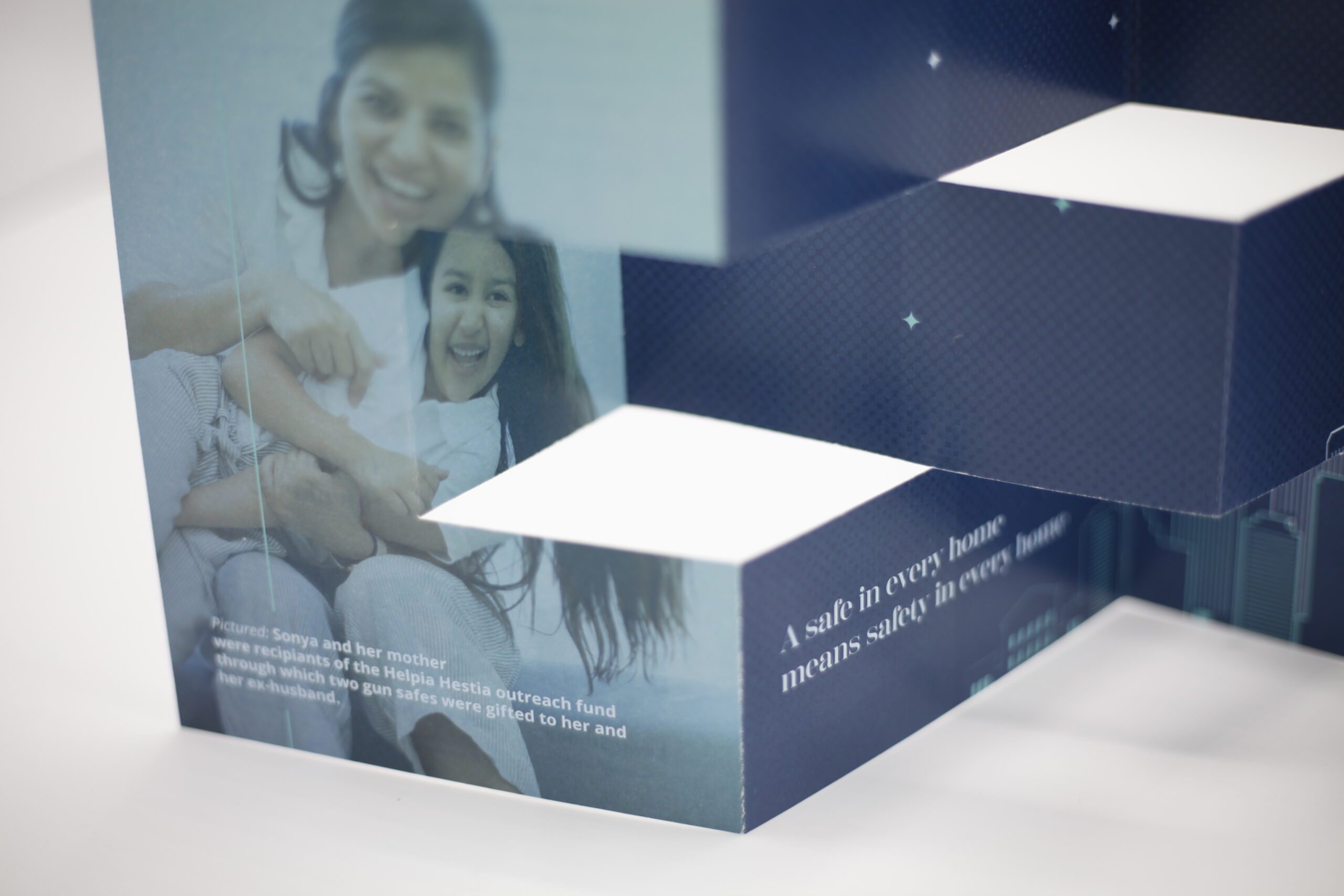 This is a mockup of what advertising for Heart of Hestia would look like. A simple, straightforward message with strong imagery that speaks for itself.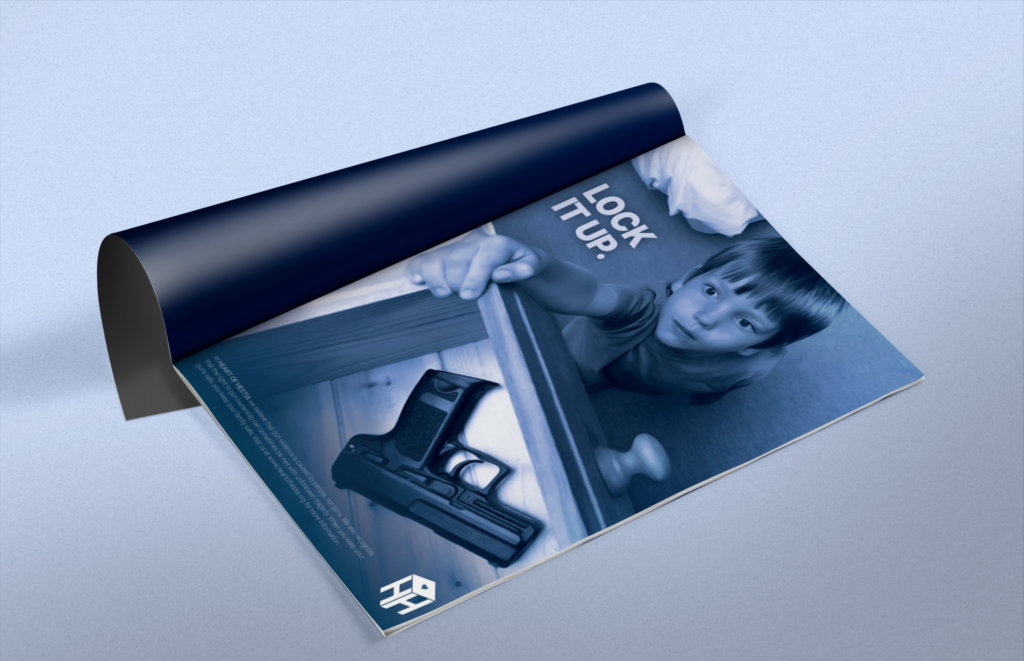 A representation of what Heart of Hestia's presence would look like at a trade show or convention. The happy sight of a strong family on the backdrop is contrasted with the sobering data displayed on the standing banner.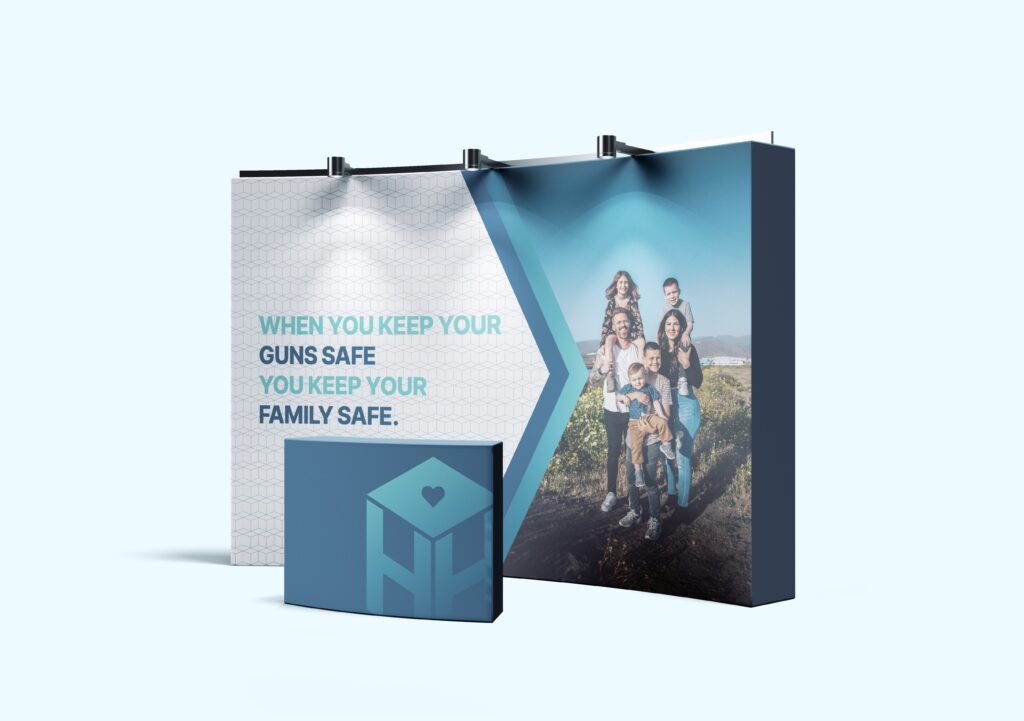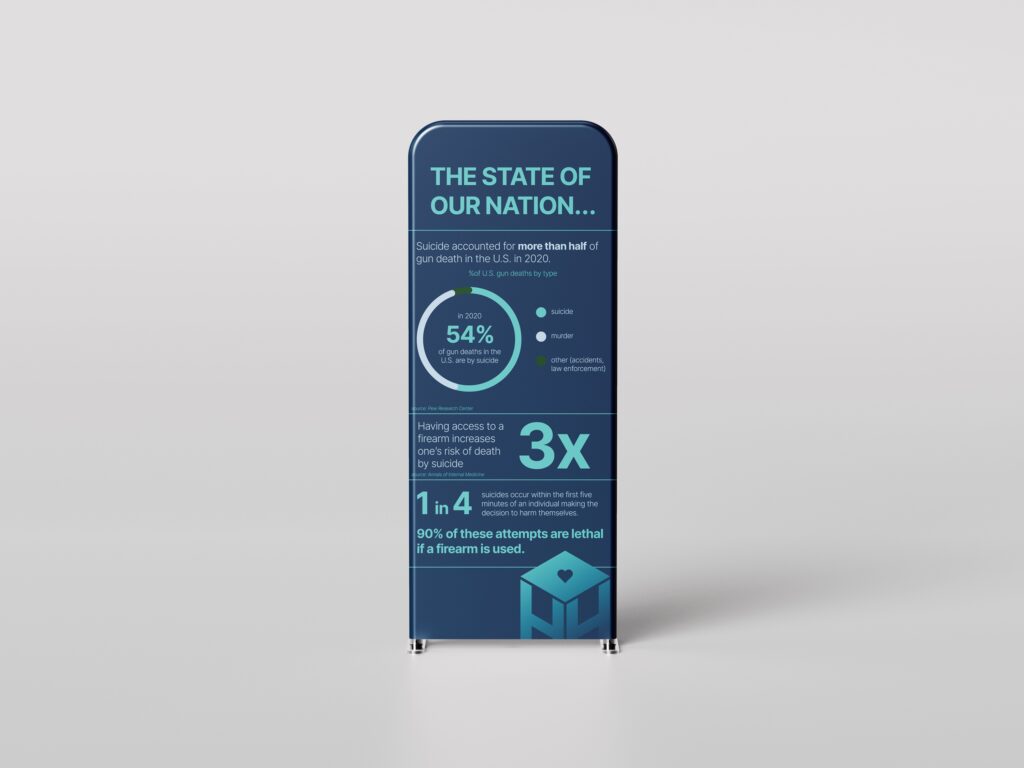 home is where the heart is...
Like what you see? There's more where that came from…