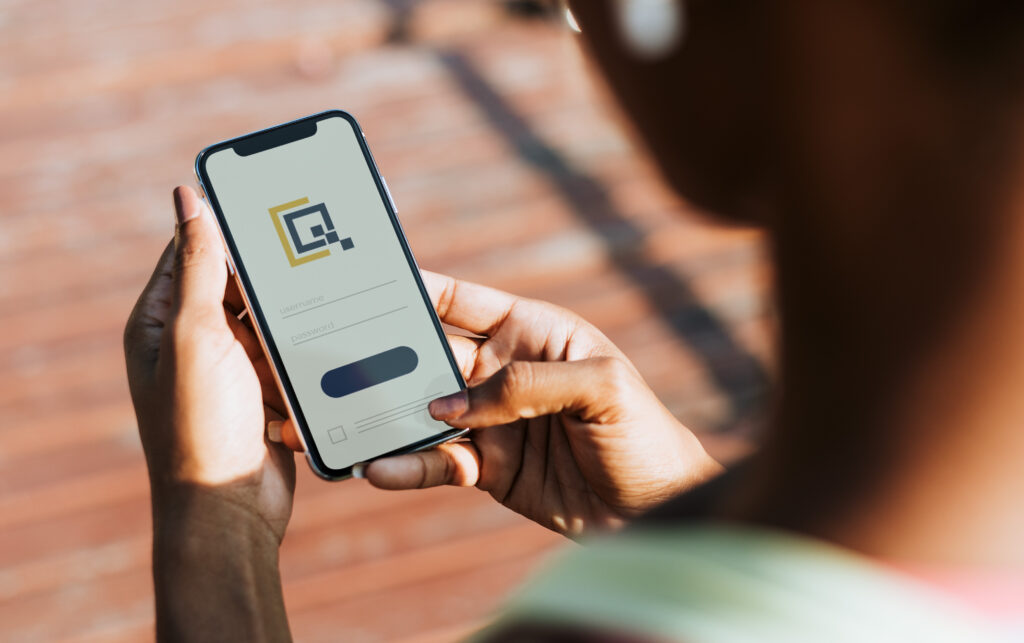 Washington DC remains one of the country's most frequented tourism hot spots and manages to garner year-round interaction with the nation's most historic sites. CityQuest offers a groundbreaking alternative for tourists and residents to turn the history and grandeur of Washington DC into their own personal gameplay adventure. Whether the user becomes easily bored on family vacations, is a young adult looking to explore the city, or a long-term resident itching to revitalize their surroundings, this app adds a new flavor to the entertainment scene in DC. More importantly, CityQuest creates an opportunity to generate revenue for small business, local restaurants, bars, or historical landmarks, by allowing them to sponsor a checkpoint within the gameplay.
CityQuest will be exclusive to mobile phones and must include Apple Pay, access to the user's camera/camera roll, cooperation from checkpoint locations, GPS and access to user's location, the ability to save progress (unless playing as a guest), access to the internet for leaderboard status and league chat, different missions of different lengths, for those who can't play for more than an hour or who want to play for 3 hours, as some games will take weeks to complete, and the ability to track available travel agents to show them on a map. Users can play as a guest, but will not be able to save progress, access chat rooms, customize an avatar, or save payment methods without creating an account. Those with an account: can join a league, save progress, customize avatar, post to social media, keep track of XP, and appear on leaderboards.
The design of the interface will focus on a clean, uncluttered dashboard where all ride options, adventure progress, and available travel agents will be displayed. Users should feel excited, energized, curious, competitive, and ambitious while using the app so inspiring, purpose driven language should be used in the interface copy. All devices should include a phone holder to make handling easier than competitors scooters and bikes. CityQuest caters to the busy, overcrowded, stressful nature of living in a city by making payments easy, quick, and contactless. The design
goal aims to accumulate all of CityQuests unique features into a simple, understandable user experience that eliminates stress and unnecessary stimuli.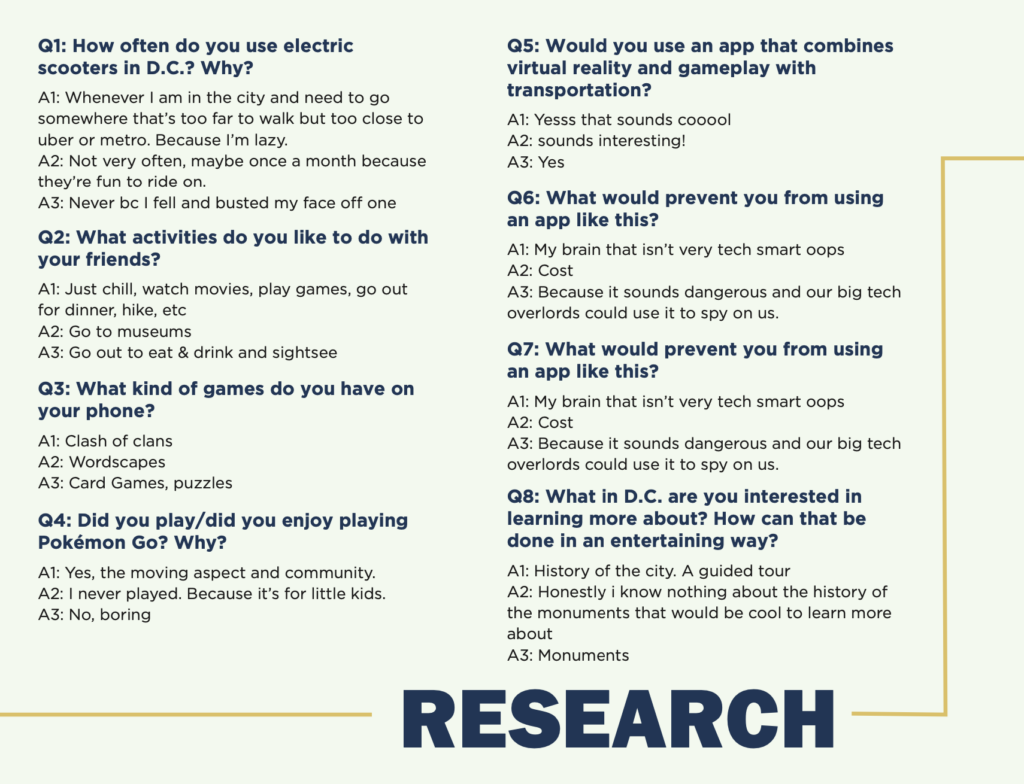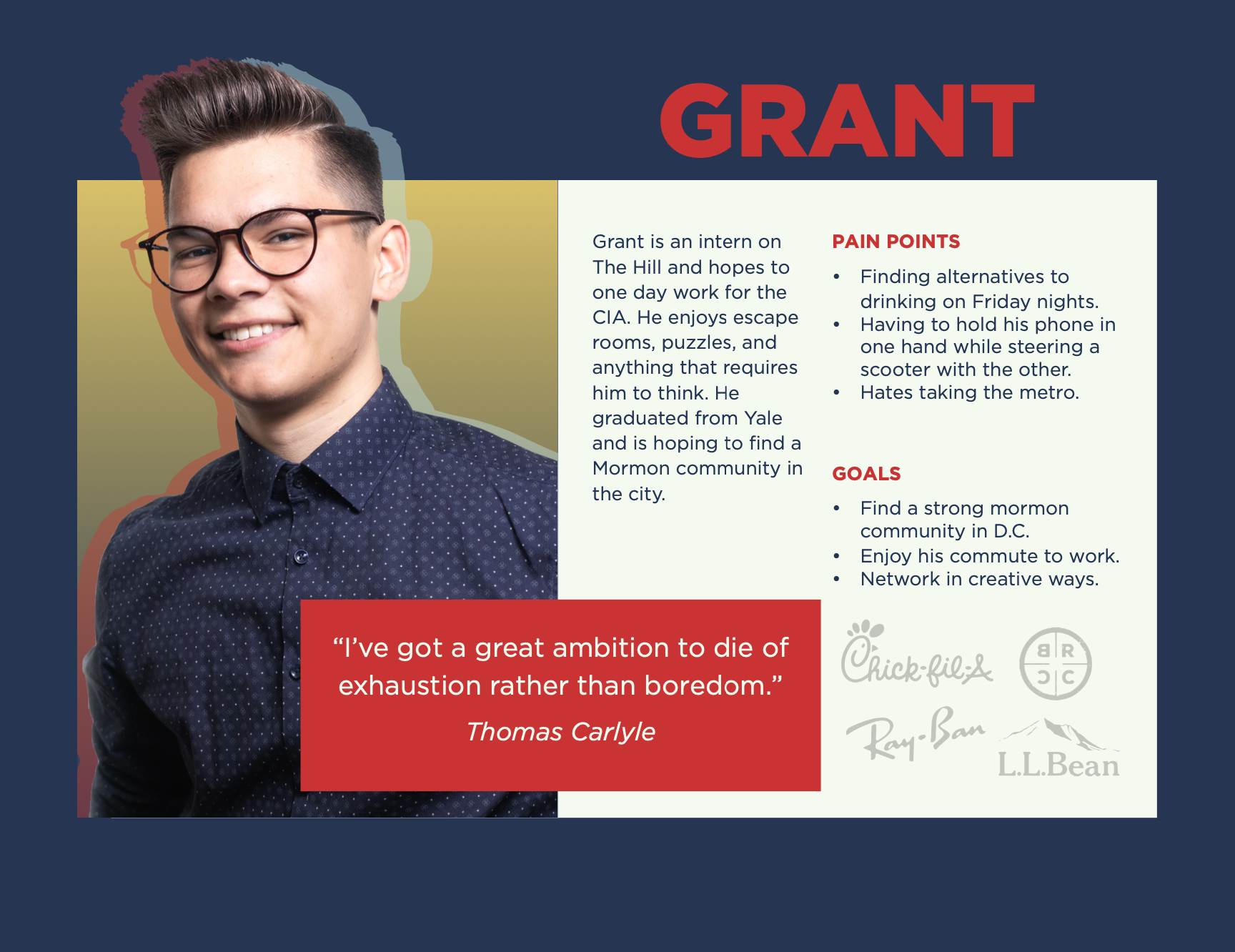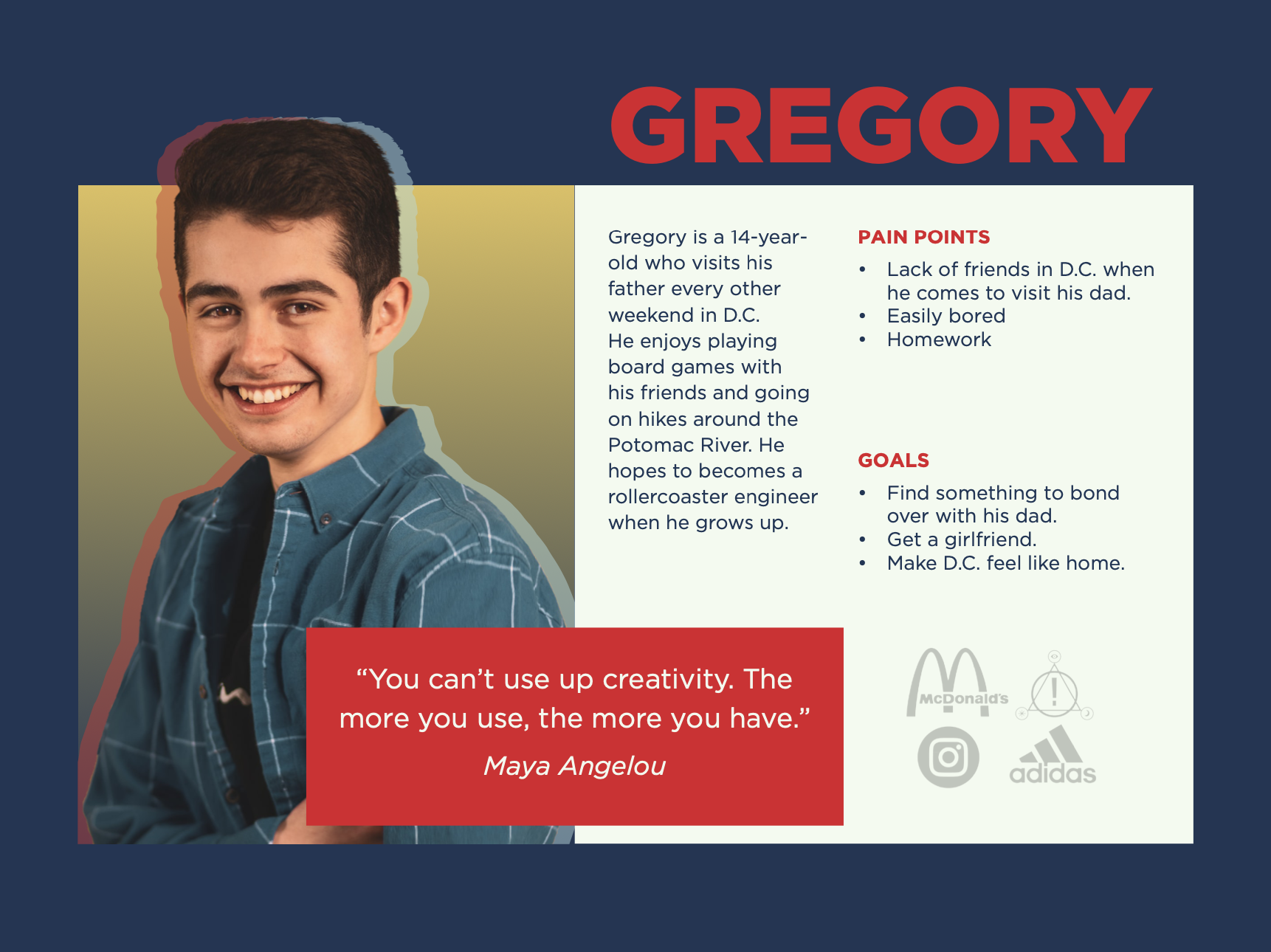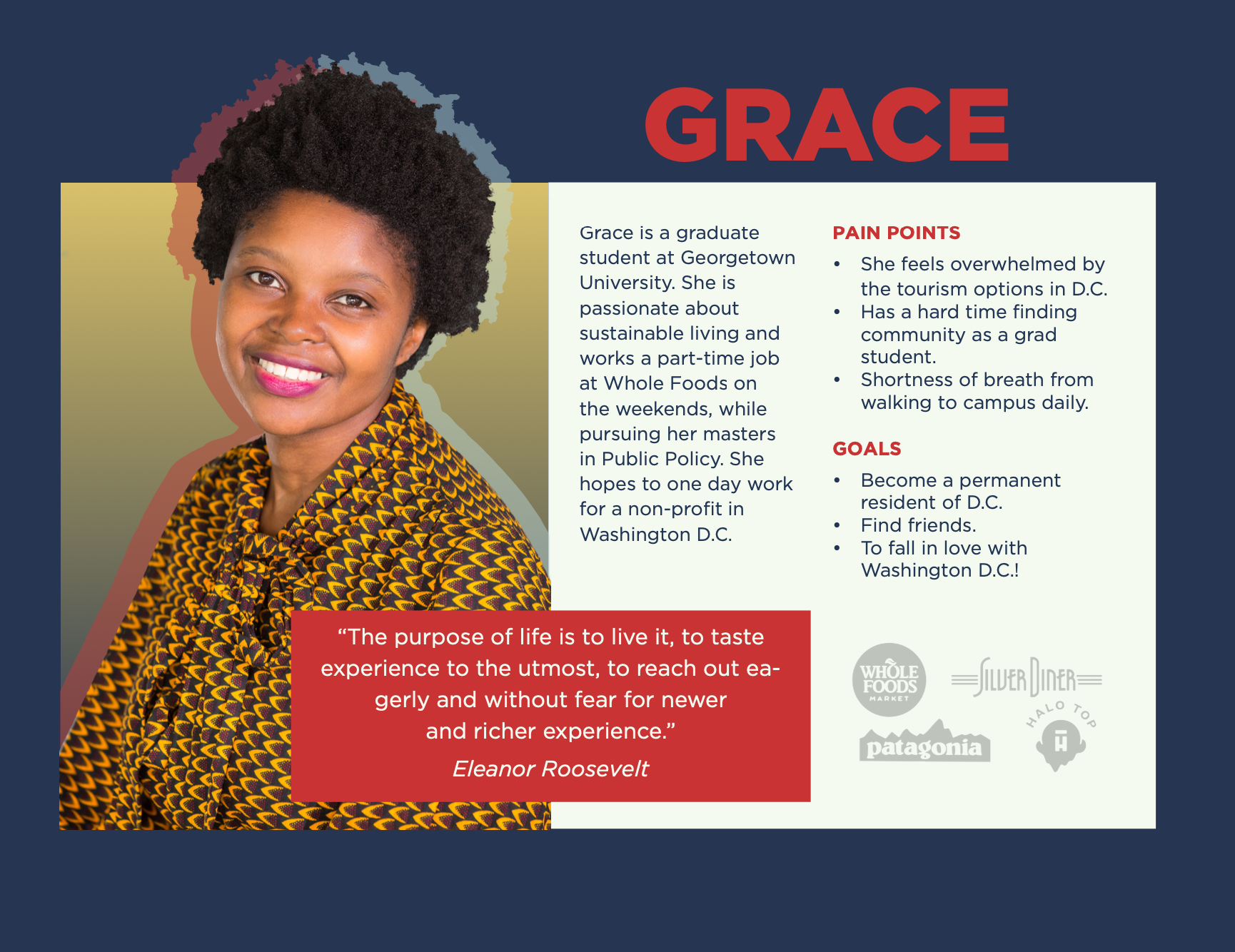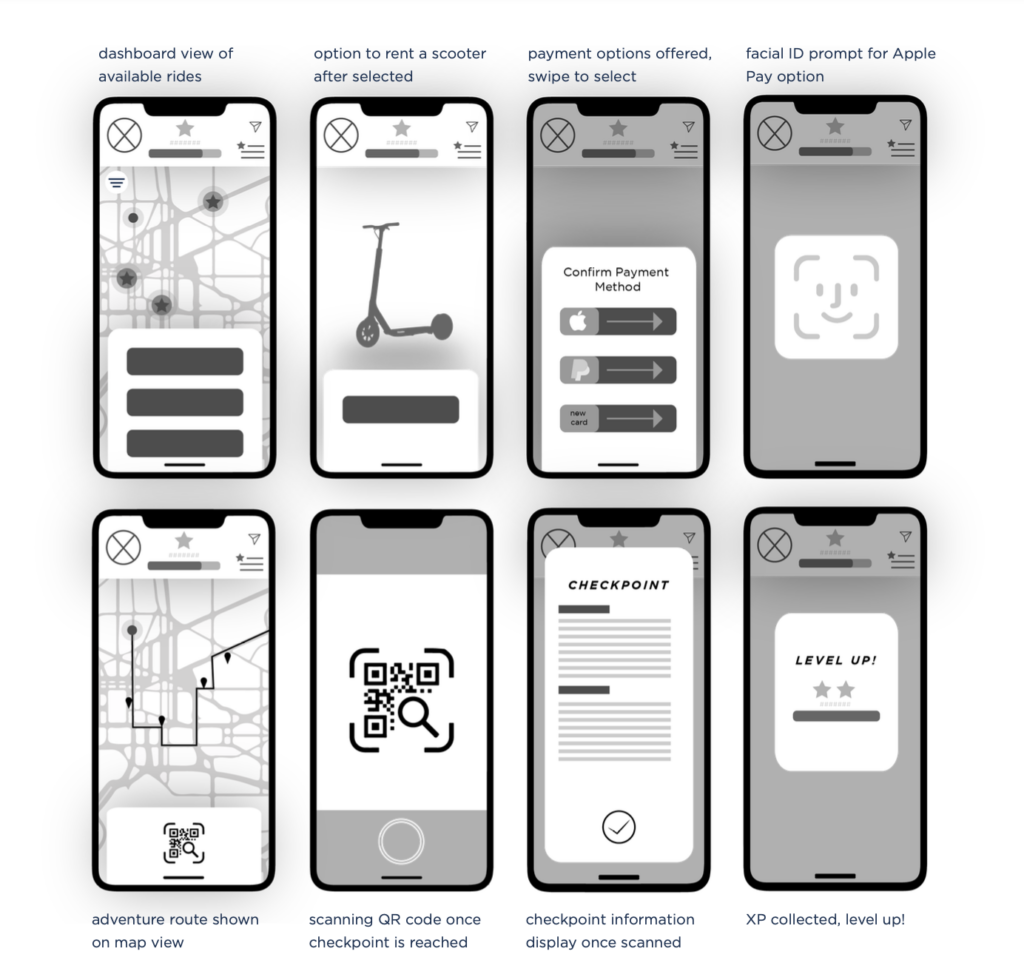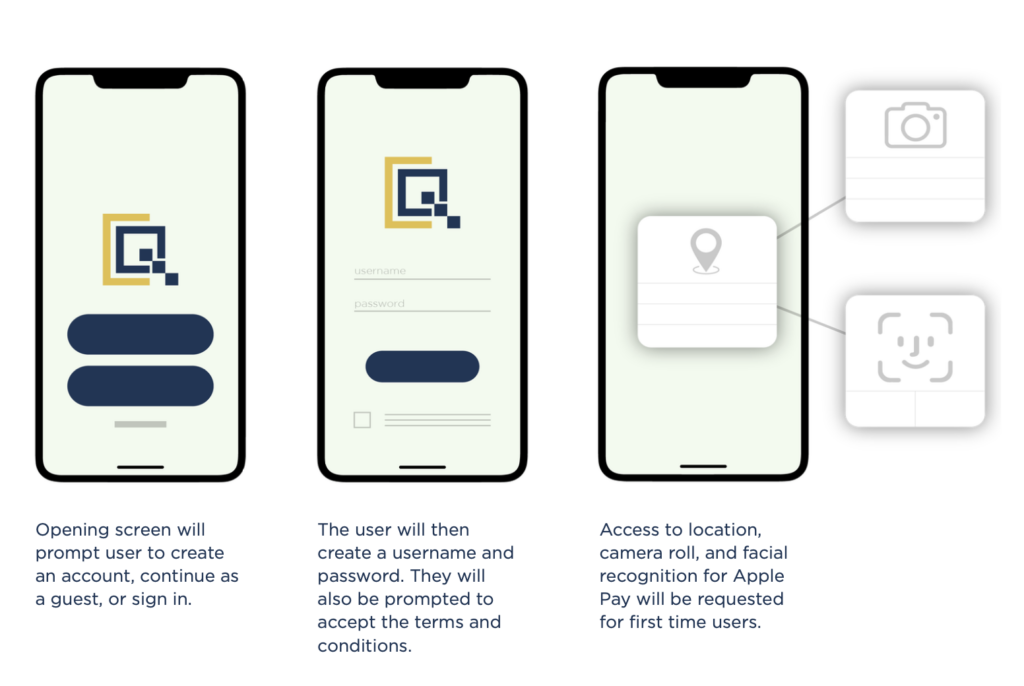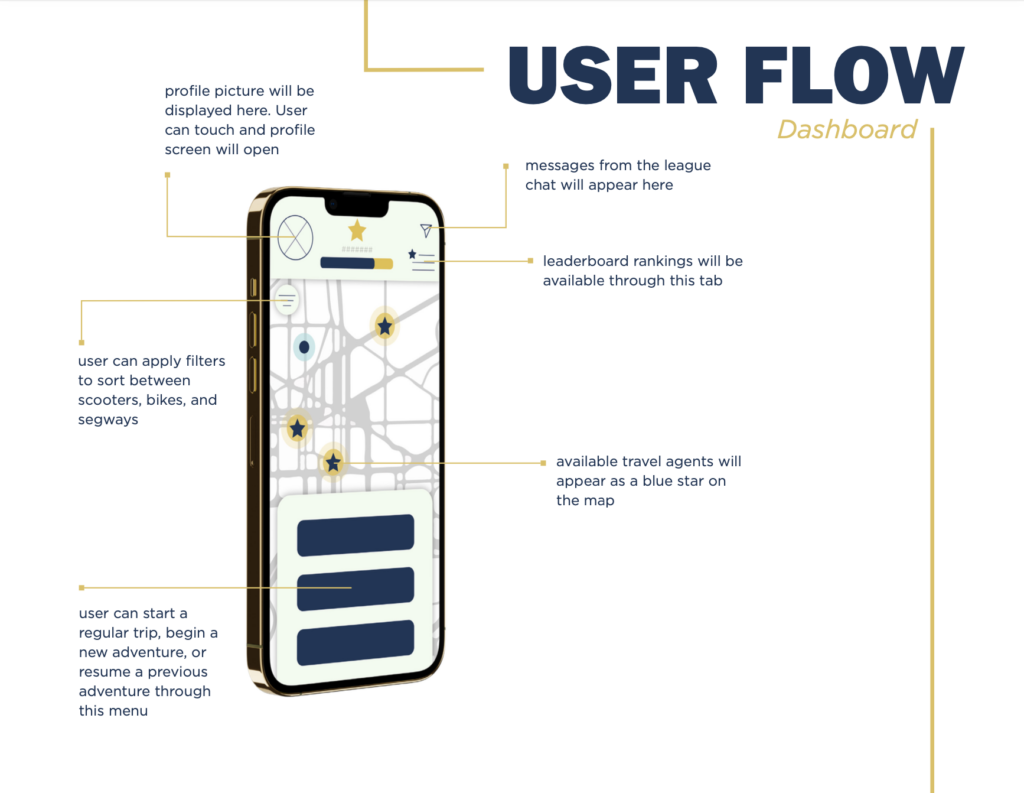 Like what you see? There's more where that came from…